Song Licensing, Placement & Promotion
---
Music by Genre
Originals
Covers (all covers have been cleared)
---
Full Discography
Insight
Sweets (100% Pure Ear Candy)
Joy Mover
---
Joy Mover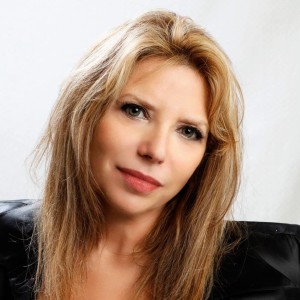 A Boston native, Joy has added a new dimension to her family's musical legacy with her ability to craft original songs as well as place her own unique signature on Jazz, J-Pop, American Songbook & World Music classics.
Joy's uncanny ability to transcend eras and styles, mixed with her knack for attracting incredible musical talent to help her realize her vision, are key elements that set her apart from the multitude of talented vocalists working today.
She has had the pleasure of collaborating with the legendary trumpeter, flautist, saxophonist, flugelhornist, and multi-Grammy®-recognized Ira Sullivan (who has known Joy since her childhood) on four separate occasions.
Joy's brother, Bob Mover, an acclaimed saxophonist who has performed with such seminal jazz artists as Chet Baker and Charles Mingus, provides a strong tenor sax support on two songs, offering up a stellar solo on "Till There Was You" and romping through "Nature Boy."
Joy's decision to combine her own striking original songs with distinctively unique interpretations of familiar material, and to surround herself with an assortment of players that both challenge and support her prodigious vocal talents is proof that while this eponymous album may be her recording debut, she is an artist with a boundless career ahead of her.
For a full list of radio stations that have played her music click here.
---
Official Photos
---
Praise for Joy Mover
"The voice belongs to Joy Mover. To follow her in song is to exercise the mind. Sometimes easy and fluid, sometimes intricate and challenging, her voice is always… beautiful. She is very different; provocative, thoughtful, interesting."
~ Ira Sullivan, Jazz Legend
"Unlike many artists of today, Joy Mover has a distinctive, quickly recognizable style. Within three notes you will recognize the distinct voice and spirit of Joy Mover. Hers is a voice to be reckoned with. On her new release, she has managed to create something new while still giving a healthy nod to the musical heritage of the past."
~ Vinnie Zummo, Producer/Guitarist
"Take a dash of pop, add a little jazz, and stir in some Latin beats and you have the music style of Joy Mover."
~ David Bowling, Blog Critics
---
Let's Connect Today!
Please send all inquiries & requests to teamjoymover@gmail.com, or by filling out the form below, and someone on Joy's team will get back to you as soon as possible.